Great Hill Solutions, LLC (GHS) a Seneca Nation Group company, is one of the wholly owned subsidiaries of Seneca Holdings, LLC, which is the business arm of the Seneca Nation of Indians. Seneca Nation Group generates over $200 million in annual revenue from diverse business enterprises focused in both commercial and government markets that directly supports over 8,000 Seneca shareholders. The financial stability and support from the Seneca Nation of Indians enables GHS to confidently assert our ability to meet customer requirements in ways not normally available from small businesses.
Contracting Advantages with a Native American 8(a) Company
GHS has several exemptions under the Federal Acquisition Regulations (FAR) and Code of Federal Regulations (CFR):
Special Exemptions – Tribal entities have a special set of rules under the 8(a) Program, excluding exemptions for lifetime contract limits (13CFR124.109; 13CFR519(a)(1)).
Exemption from Competitive Thresholds – Tribal (8(a) businesses are exempt from the Competitive Threshold of $4M for Services Contracts and $6.5M for Manufacturing Contracts (FAR 19.805-1(b)(2); 13CFR124.311(b)).
Direct Negotiated Contract – A Government Agency may contract directly with an 8(a) Tribal entity…and the entity may receive a directly negotiated contract regardless of dollar amount (13CFR124.506(b)).
No Award Dollar Limit – An 8(a) Tribal entity is not subject to the same dollar limitations on directly negotiated contracts as other non-native entities (13CFR124.506(b)).
No Protest of Award – The eligibility of a participant for a directly negotiated award many not be challenged by another participant or any other party, either to the SBA or any administrative forum as part of a bid or other contract protest (3CFR124.517(a)).
SDB and Native Credits – Federal agencies contracting to a 8(a) Tribal entity may claim SDB and Native American credits (13CFR124.105 and .109), states and localities where Seneca conducts business.
Unique Entity ID No. (SAM):
D3DYHNPJ6W14

DUNS Number:
08-1088054

CAGE Code:
821D8

Company Point of Contact:
info@greathillsolutions.com

Address:
14200 Park Meadow Drive
Suite 125N
Chantilly, VA 20151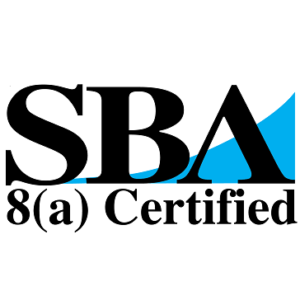 Capabilities